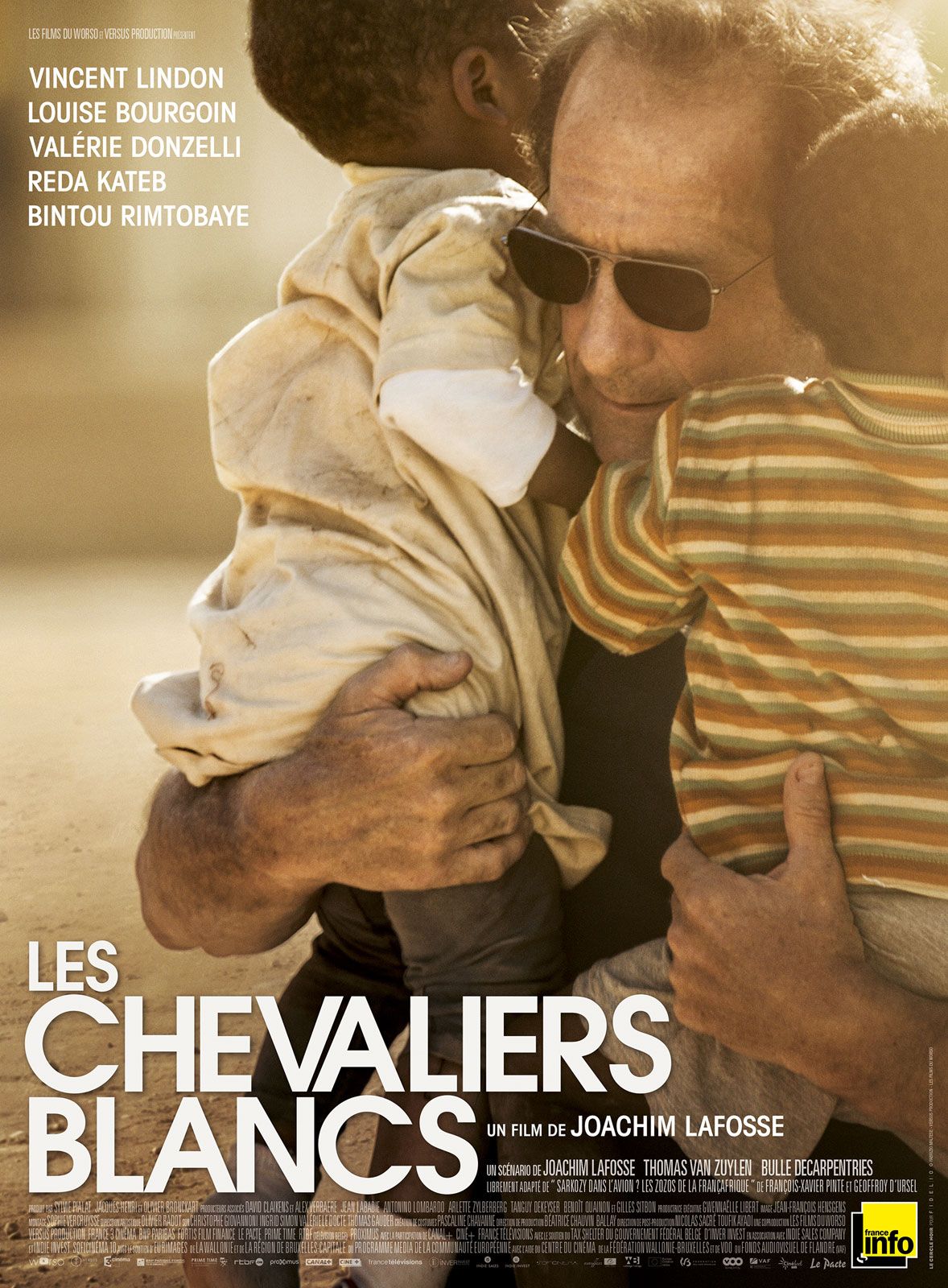 Les Chevaliers Blancs
The Wthite Knights
Genre Drama
By Joachim Lafosse
Release year 2015
With Vincent LIndon, Louise Bourgouin
Running time 1h52
Rating 18
Trailer https://youtu.be/IJgsZt-82fo
Based on the events of Zoe's Ark Controversy which happened in 2007, this movie shows us that "the road to hell is paved with good intentions". Jacques Arnault masquerades his NGO named "Move for Kids" as an orphanage in Chad, while his real aim is to bring back the children to adoptive families in France.
Inspiré de l'affaire de l'Arche de Zoé qui débuta en 2007, ce film illustre parfaitement que « l'enfer est pavé de bonnes intentions ». Jacques Arnault, directeur de ONG française « Move for Kids », fait croire à des chefs de villages et des familles africaines au Tchad qu'il construit un orphelinat tandis que son but n'est autre que de ramener les enfants qui lui sont confiés à des familles adoptives en France.
---